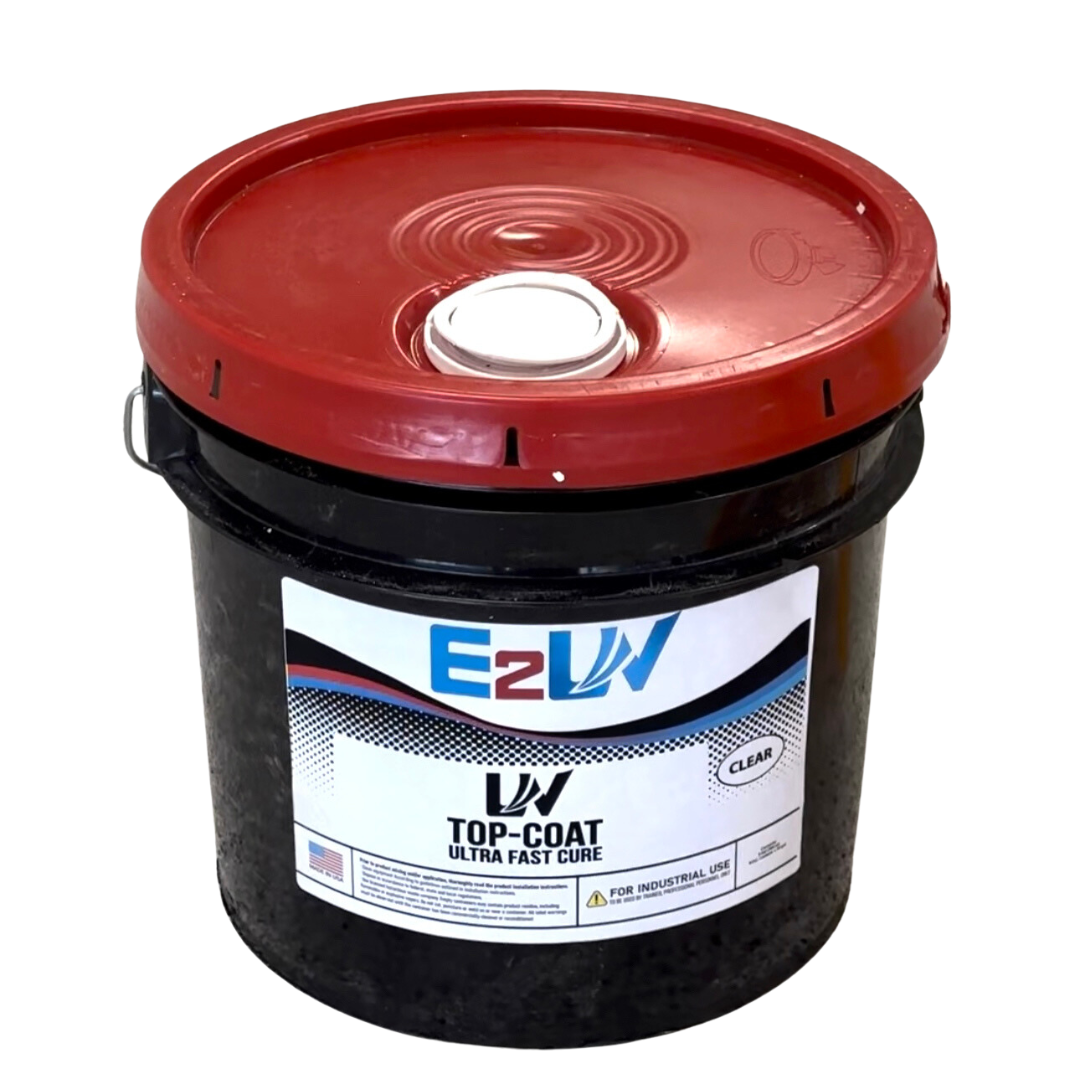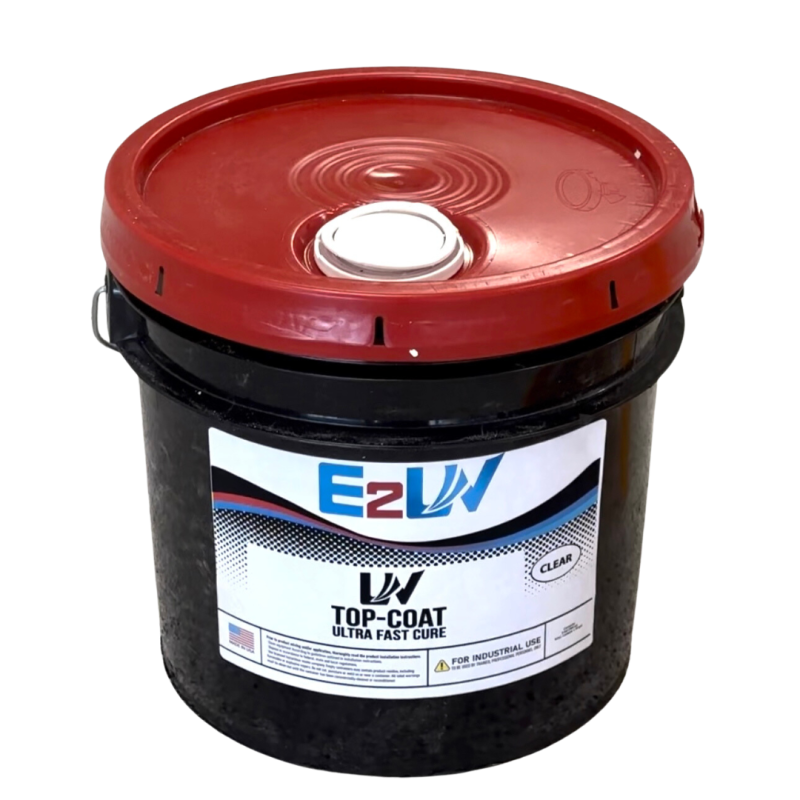 UV Cure Top-Coat
$343.75 – $1,031.25
-
Introducing our Single Component UV Top-Coat, an innovative technology that boasts rapid curing in seconds, a non-yellowing formula, virtually odorless application, exceptional chemical and abrasion resistance, and outstanding durability. With a remarkable coverage rate of 150 to 200 square feet per gallon, this product is your top choice for superior finishes.
Introducing our UV-Cured Top Coat – Elevate Your Finishes to Perfection!
Unleash the power of cutting-edge technology with our UV-Cured Top Coat, now available at e2-uv.com! Whether you're a professional craftsman, a DIY enthusiast, or a business owner seeking flawless finishes, our UV-Cured Top Coat is your ultimate solution for achieving remarkable results with ease.
Key Features:
Rapid Curing: Say goodbye to long drying times and hello to efficiency. Our UV-Cured Top Coat cures in seconds when exposed to UV light, ensuring your projects are ready for the world in no time.
Unparalleled Durability: Trust in a finish that stands the test of time. Our top coat offers exceptional resistance to scratches, stains, and environmental factors, ensuring your surfaces maintain their stunning appearance for years.
Crystal Clear Clarity: Achieve a crystal-clear, high-gloss finish that enhances the beauty of your work. Our top coat adds depth and brilliance to any surface, from woodworking projects to artworks and more.
User-Friendly Application: You don't need to be a professional to achieve professional results. Our UV-Cured Top Coat is easy to apply, offering superb flow and leveling properties. Achieve a smooth, bubble-free finish effortlessly.
Versatile Applications: Perfect for a wide range of materials, including wood, ceramics, plastics, and more. Whether you're refinishing furniture, creating custom jewelry, or sealing delicate artwork, our top coat is your go-to choice.
Eco-Friendly: We care about the environment, and so should you. Our UV-Cured Top Coat is formulated with eco-conscious principles in mind, emitting minimal VOCs (volatile organic compounds) and reducing your carbon footprint.
Precision Control: Customize your finish to perfection. Our top coat allows for precise control over thickness and coverage, ensuring every project meets your exact specifications.
Experience the Future of Finishing with e2-uv.com's UV-Cured Top Coat. Elevate your craftsmanship, enhance your projects, and leave a lasting impression. Whether you're a professional contractor, a hobbyist, or an artist, our UV-Cured Top Coat will exceed your expectations and take your creations to the next level.
Order yours today and witness the transformative power of UV technology. Join the ranks of satisfied customers who have already elevated their finishes with e2-uv.com!
| | |
| --- | --- |
| Weight | N/A |
| Dimensions | N/A |
| Color | Clear |
| Size | 1 Gallon, 3 Gallon |