Polyurea Crack Repair – 22 Oz.
June 11, 2021

Polyaspartic Satin
June 11, 2021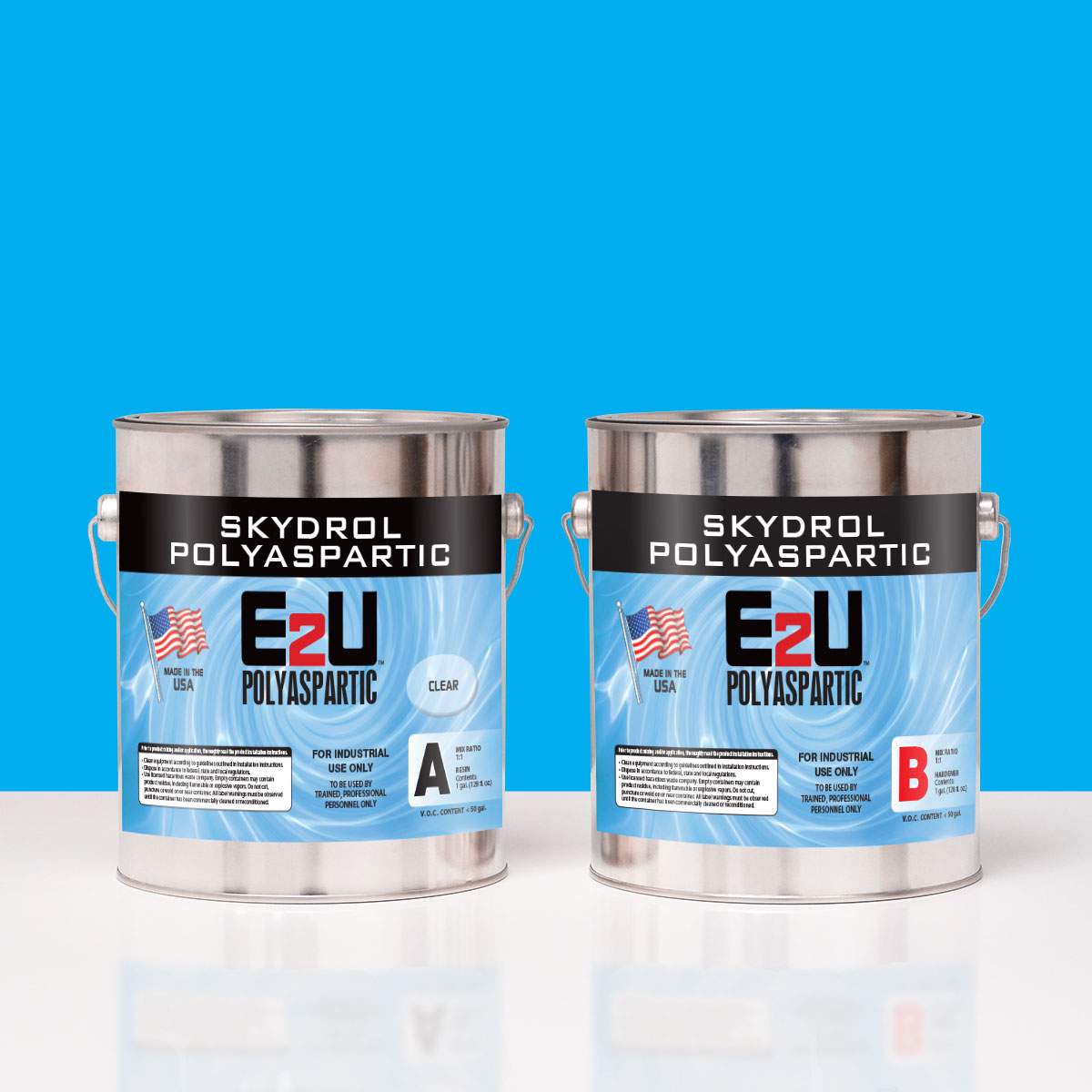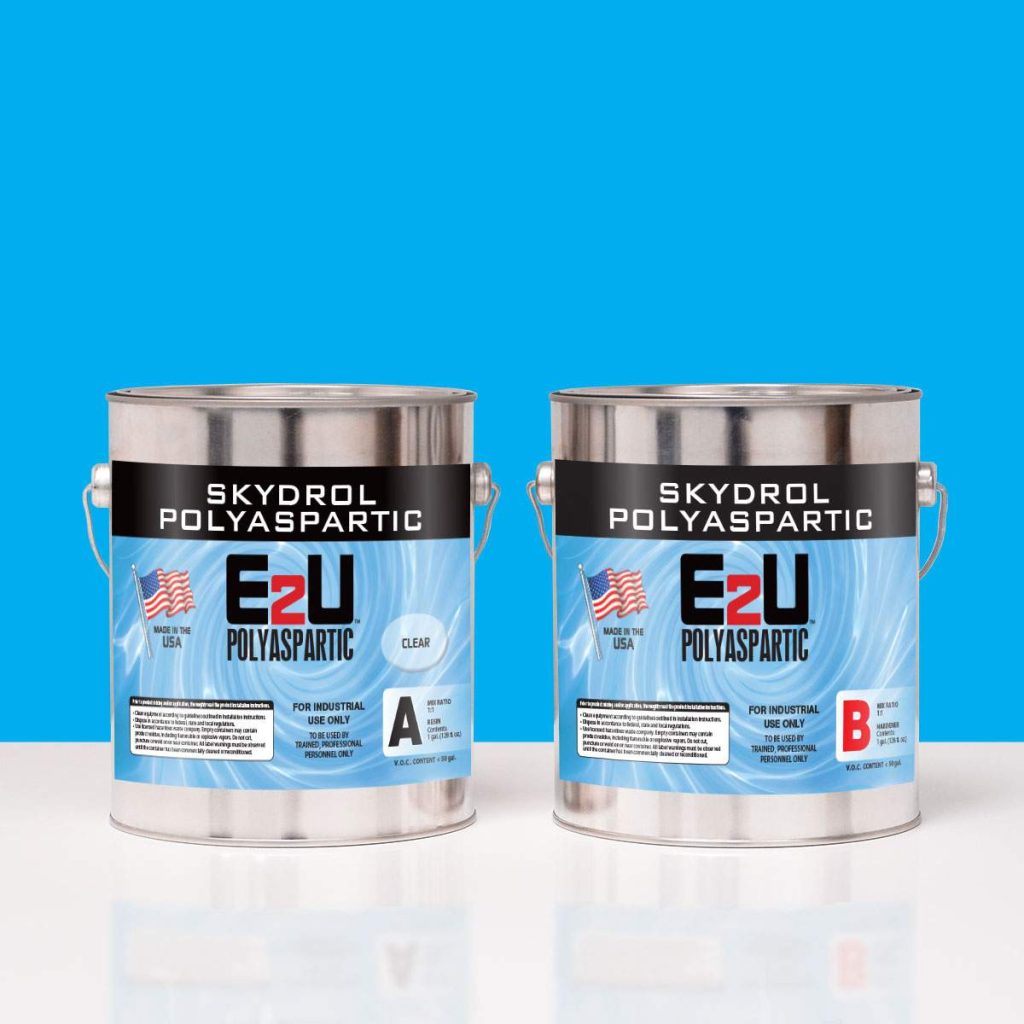 Skydrol Resistant Polyaspartic
$347.43 – $1,737.17
E2U Skydrol Resistant Polyaspartic is the next generation in two-component, aliphatic polyaspartic. It has excellent penetration and bond strength to surface. It features excellent abrasion, impact, and wear resistance and is highly chemically resistant to hydraulic fluids. It has a cure time of 4-6 hours. It can be installed in extremely high or low temperatures. It is the ideal product when low odor, fast turnaround and a non-yellowing system are essential.
APPLICATIONS
Ideal areas of use include pharmaceutical, food prep/kitchens, garage floors, restrooms, manufacturing plants, aisle ways, clean rooms, auto showrooms, schools, laboratories, basements, kennels, veterinary facilities, locker rooms, ramps, health care facilities, and loading docks.
ADVANTAGES
- Non-yellowing
- Chemically resistant
- Low viscosity
- 1:1 mixing ratio
- Solvent free
- Cure at temperatures just above Freezing
- High flow-ability