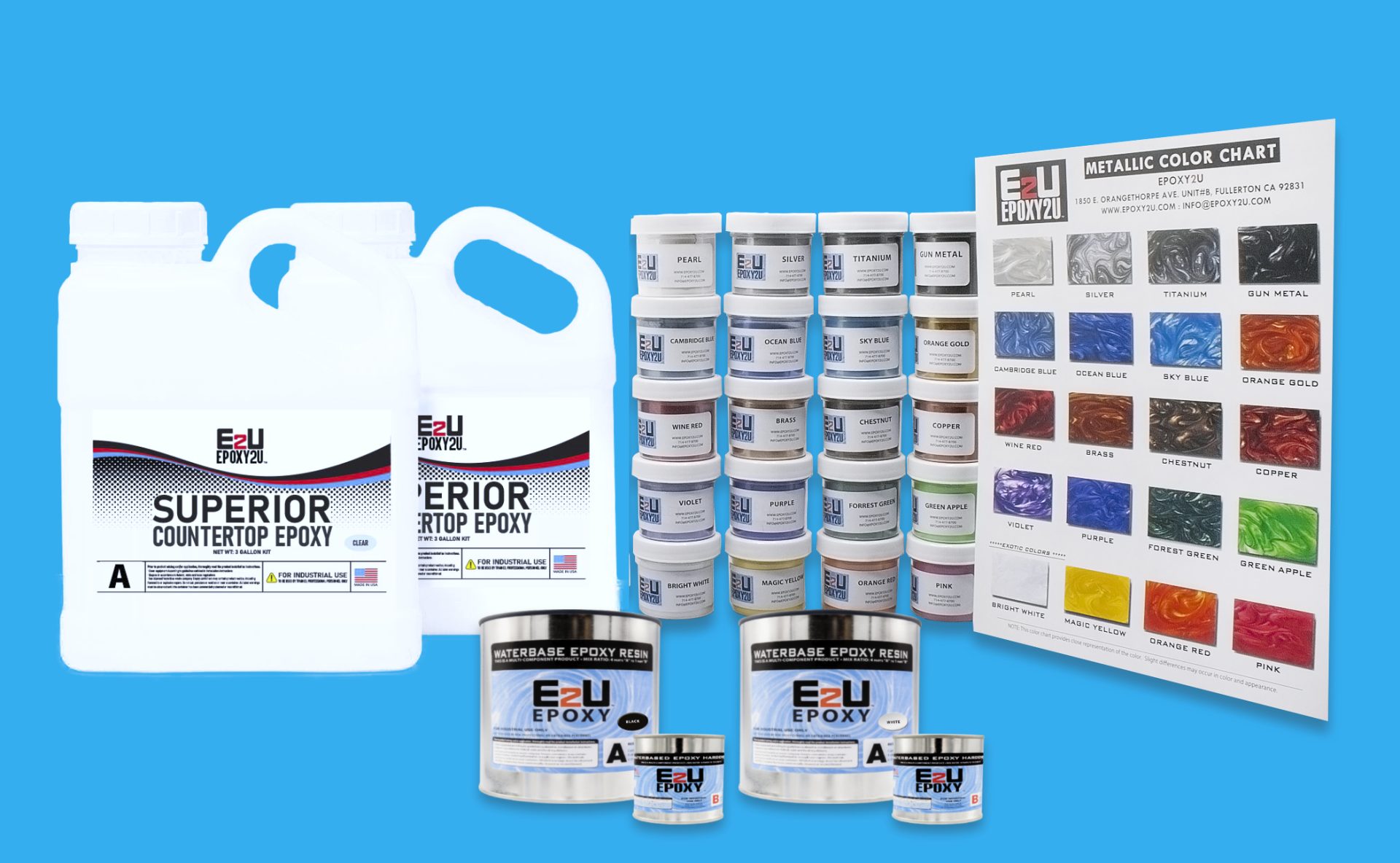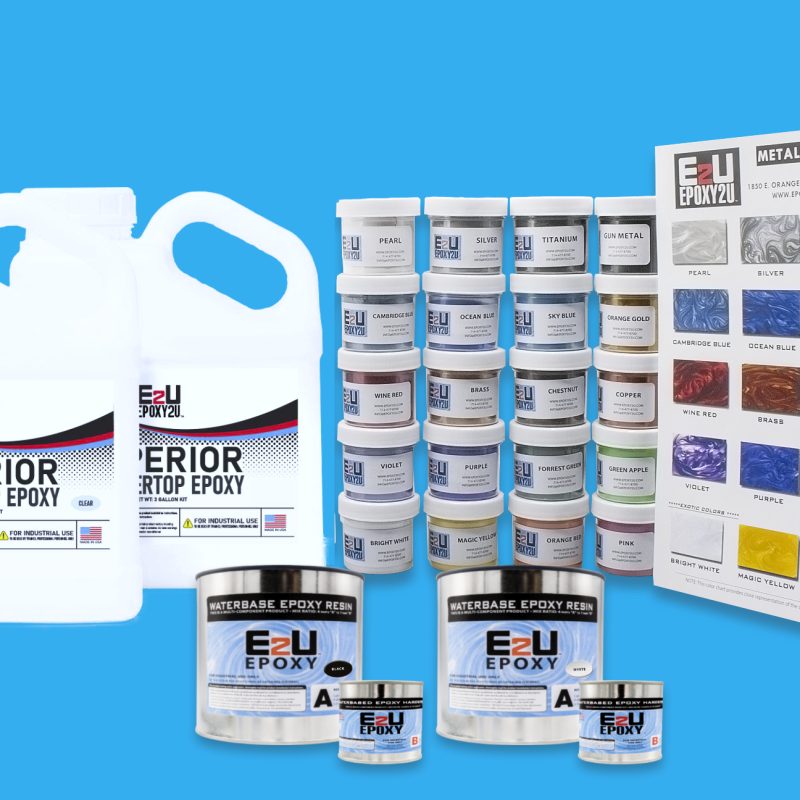 Superior Countertop Epoxy Sample Kit
$297.99
E2U Countertop Epoxy revolutionary formula prevents hot pots from leaving marks on the surface of the epoxy. It is self-leveling, zero VOC, essentially odorless, and is typically applied at a 22-25 mil thick single coat (50 SF/gal). This dynamic blend does not require activator to be sprayed on the surface to obtain a unique and highly decorative look. It meets USDA requirements for incidental food contact. This material cures blush-free and provides an outstanding balance of physical strength and flexibility. Coverage: 50 sq. ft./gal. at 24 mil.
---
---
Kit includes
1.5 gal kit of Countertop Epoxy
40 oz kit of Waterbased Epoxy, Black
40 oz kit of Waterbased Epoxy, White
20 – 2 oz jars of Metallic Pigment
2 oz jar of glitter
The Superior Countertop Epoxy Kit is applicable to standard countertops, bar tops, table tops, and shower panels, with amazing, rich metallic accent colors of your choice. You will be able to use your countertop or walk on your floor in as little as 48 hours, while the epoxy continues to cure and harden for 30 days, leaving you the hardest surface possible.
- Scratch-resistant
- Chemical & impact resistant
- ZERO VOC
- Essentially odorless
- 100% non-toxic (food safe) and anti-bacterial
- Long working time
- Excellent flowability
- Self leveling
- No amine blush
- High gloss, & color stability
- Modified to to be highly UV resistant
(1) 1.5 gal kit of Superior Countertop Epoxy
(1) 40oz kit of WB epoxy White (32oz A & 8oz B)
(1) 40oz kit of WB epoxy Black ((32oz A & 8oz B)
20 different metallic pigment colors *2 oz each plus (1) 2oz jar of Ultra Sparkle