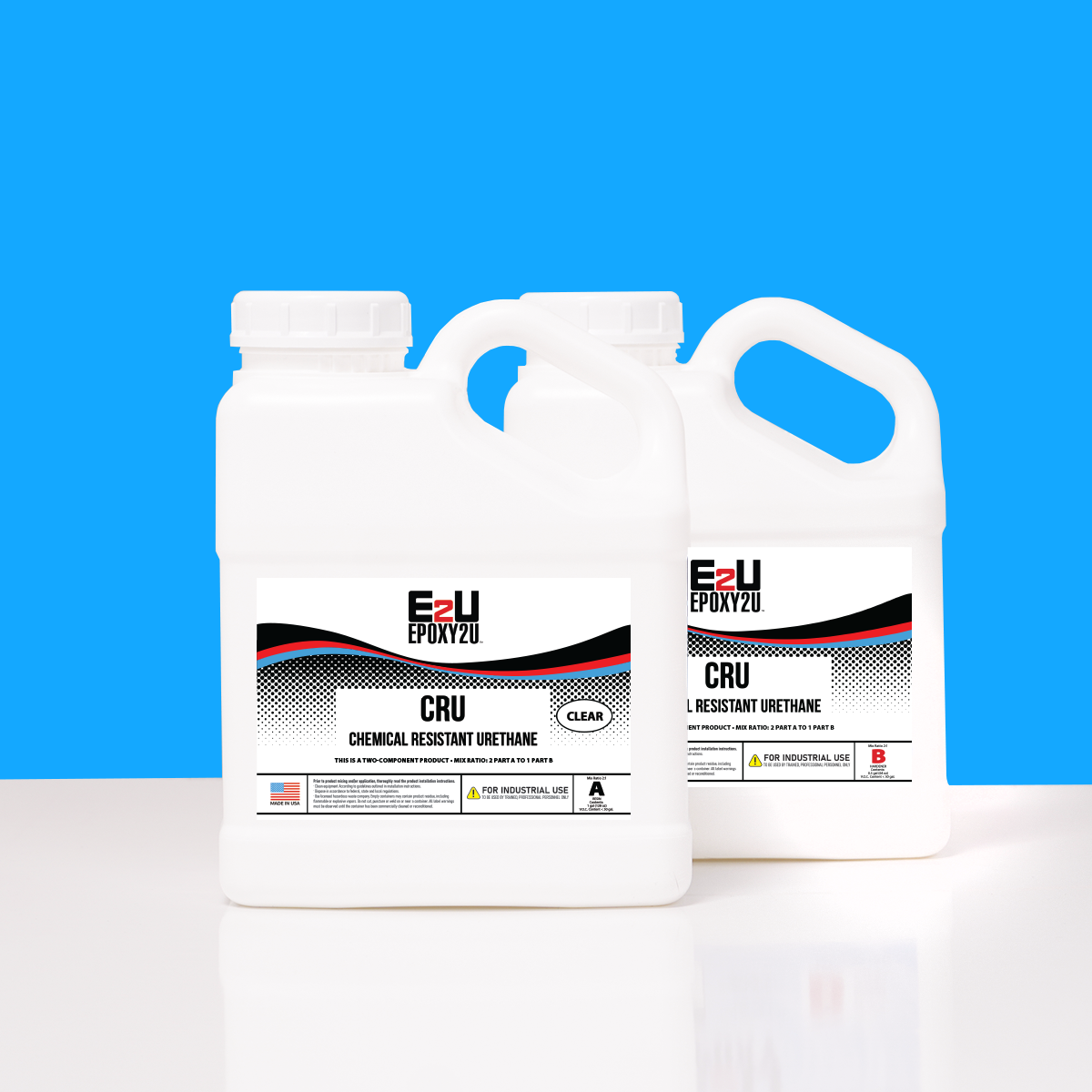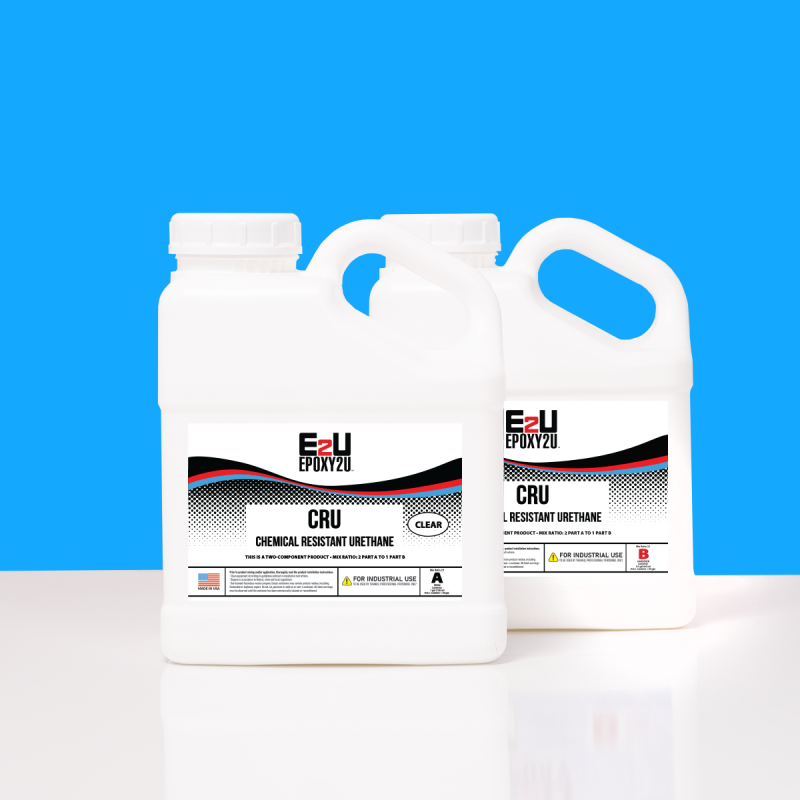 CRU – Chemical Resistant Urethane
$155.51 – $1,555.02
-
E2U Chemical Resistant Urethane (CRU) is designed for speedy turnaround. E2U CRU has a pot life up to 90 minutes in real world conditions, yet it dries in 30 minutes or less after it is applied to concrete. E2U CRU will provide an extremely high gloss look due to its ability to dive deep into the concrete surface. E2U CRU has excellent chemical resistance, abrasion resistance, and UV stability with low viscosity.
---
---
Coverage:
300 SF/Gal Standard coverage rate
Any Concrete Floor, Garage floors, Manufacturing, Warehouses, Commercial Buildings, Industrial & Retail Floors, Dealerships, Pharmaceutical, and Chemical Plants.
- Rapid cure
- 65% +/ 3% solids
- 90 minute pot life
- Low VOC
- High gloss
- Low visocity
- UV stability
- Great resistance to most chemicals
- Ok for foot traffic in as little as 4 hours
- Ok for wheel traffic in as little as 36 hours
- Will cure at temperatures just above freezing
300 SF/Gal Standard coverage rate