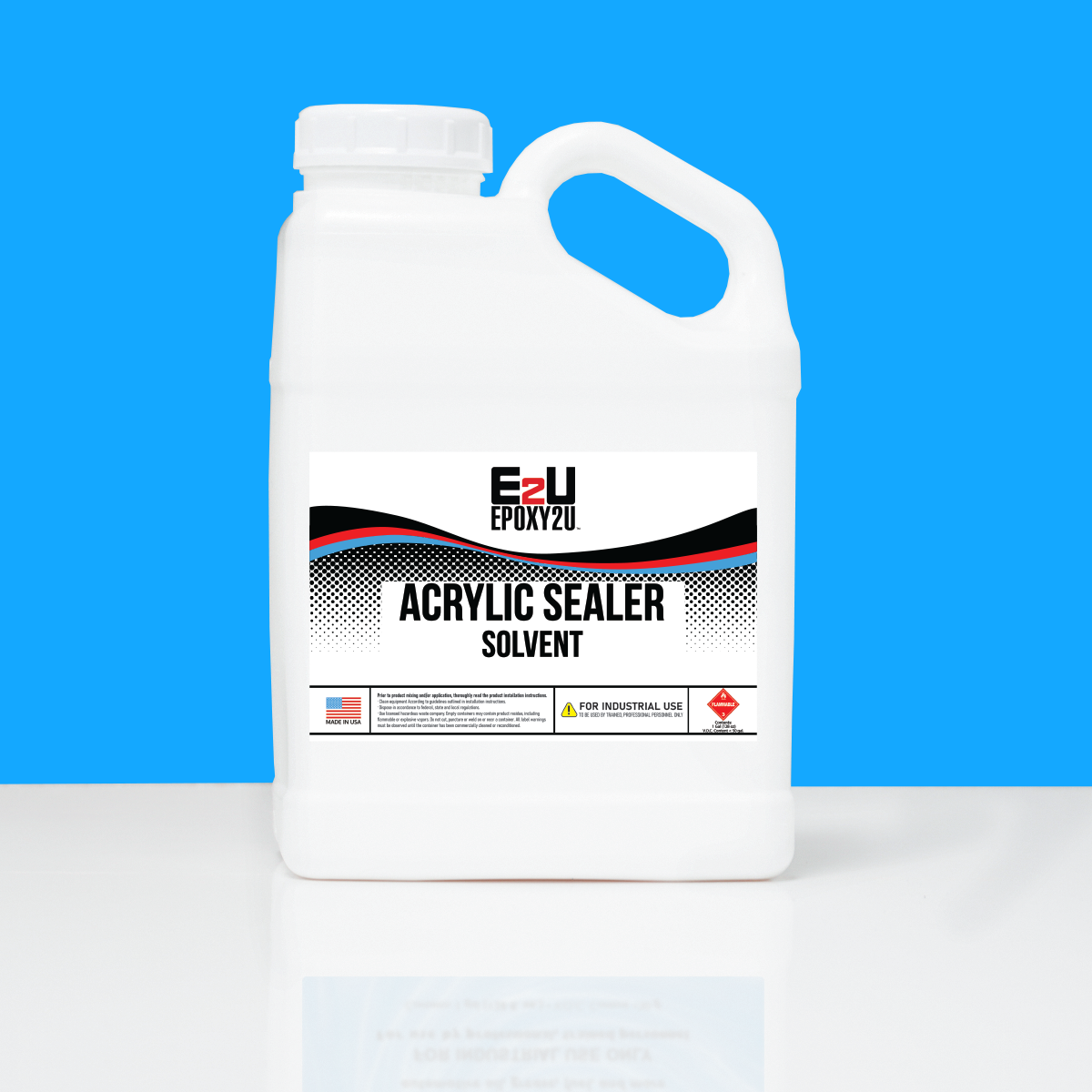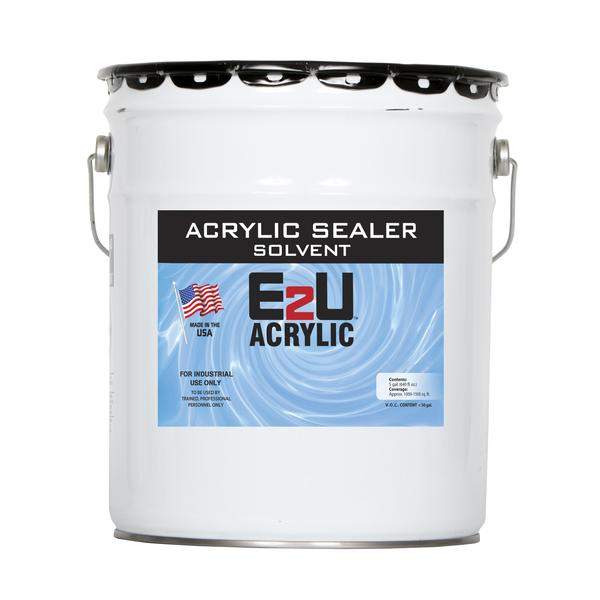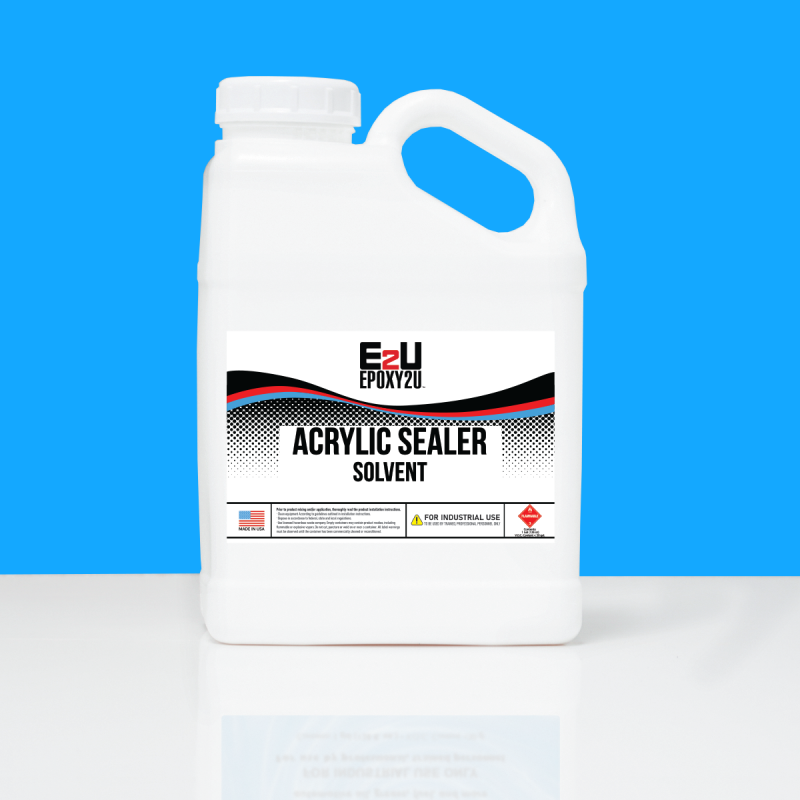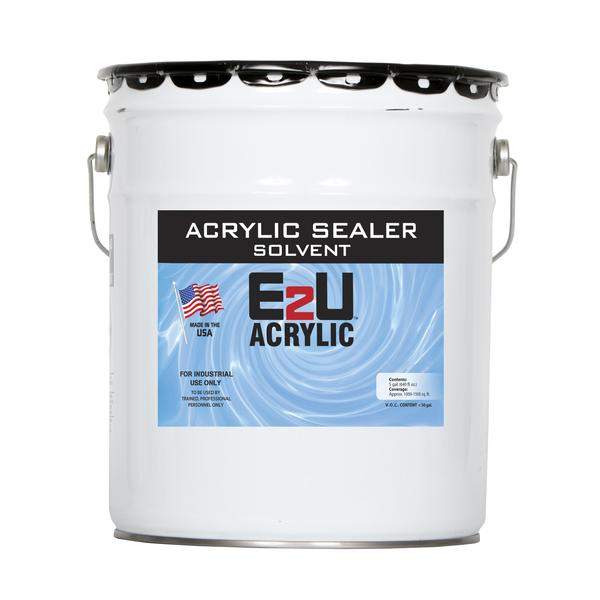 Acrylic Sealer Solvent
$63.64 – $241.48
E2U Acrylic Sealer Solvent is formulated with aliphatic polymers using fast drying solvents. Properly applied, E2U Acrylic Sealer dries to a clear, abrasion-resistant film which provides a weatherproof, sealer that is resistant to the sun, moisture, industrial chemicals, oil, grease, and most caustic cleaning agents. Test for solvent resistance. E2U Acrylic Sealer will extend the surface life to organic surfaces.
When properly applied, its exceptional penetrating properties will seal concrete and other surfaces keeping them easy to clean and maintain. Regular cleanup and maintenance procedures can be easily implemented. E2U Acrylic Sealer will not yellow and will enhance the natural color of concrete. Multiple coats will increase the gloss to the desired level. Areas showing excessive wear can be re-coated when desired.
For use over stone, concrete floors, driveways and other natural surfaces where high quality, light stable sealing requirements are mandatory. Seals and protects decorative concrete, stamped concrete, overlaid concrete, brick, pavers, exposed aggregate, driveways, sidewalks, walkways, porches, steps, pool decking, and patios.
- Low VOC and breathable
- Resistant to water, stains, chemicals, and salt damage
- Highly U/V stable
- 1:1 mix ratio
- Excellent adhesion to a variety of concrete and paver surfaces
- Superior color enhancement
- Can be applied with a roller or sprayer
| | |
| --- | --- |
| Weight | 1 lbs |
| Size | 1 GAL, 5 GAL |