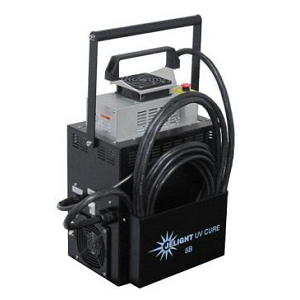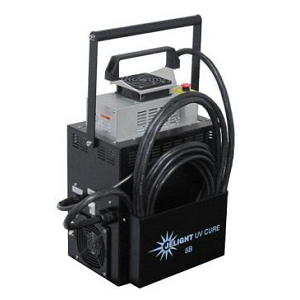 UV-HANDHELD-MACHINE
$4,017.86
-
Introducing our 5″ Handheld UV Cured Machine – Your Ultimate UV Curing Companion! Experience swift and precise UV curing wherever you need it. Perfect for professionals and DIY enthusiasts, this portable powerhouse revolutionizes your projects with rapid curing and pinpoint accuracy. Elevate your craftsmanship today.
Introducing Our 5″ Handheld UV Cured Machine – Precision and Portability Combined!
Discover the ultimate solution for quick and precise UV curing with our 5″ Handheld UV Cured Machine, now available at e2-uv.com. Whether you're a professional in need of a versatile tool or a DIY enthusiast seeking perfection in your projects, this compact yet powerful machine is designed to deliver exceptional results with ease.
Key Features:
Rapid UV Curing: Say goodbye to extended drying times. Our handheld UV curing machine harnesses the potency of ultraviolet light to cure coatings and adhesives swiftly, ensuring your projects are ready in moments.
Portable Excellence: Designed with portability in mind, this handheld device gives you the freedom to move and apply UV curing precisely where you need it. No more limitations due to cord length or space constraints.
Precision Control: Achieve pinpoint accuracy with the 5″ curing width, allowing you to target specific areas with ease. Whether you're working on intricate details or large surfaces, this machine offers unrivaled control.
Versatile Applications: Perfect for a wide range of industries, including woodworking, automotive, electronics, and more. Whether you're bonding materials, sealing surfaces, or finishing projects, this machine is your trusted companion.
Enhanced Efficiency: Reduce downtime and increase productivity. The rapid UV curing process eliminates waiting periods, enabling you to complete tasks faster without compromising quality.
Eco-Friendly Operation: Minimize your environmental impact with energy-efficient UV curing. This method consumes less energy compared to traditional drying methods, making it a greener choice.
Experience Precision and Portability with e2-uv.com's 5″ Handheld UV Cured Machine.
Elevate your craftsmanship and efficiency to new heights. Whether you're a professional seeking precision or a DIY enthusiast craving convenience, our 5″ Handheld UV Cured Machine empowers you to achieve outstanding results.
Don't wait; make this versatile tool your secret weapon. Order your 5″ Handheld UV Cured Machine today and unlock the power of precision and portability. Join the ranks of satisfied customers who have already transformed their projects with e2-uv.com!