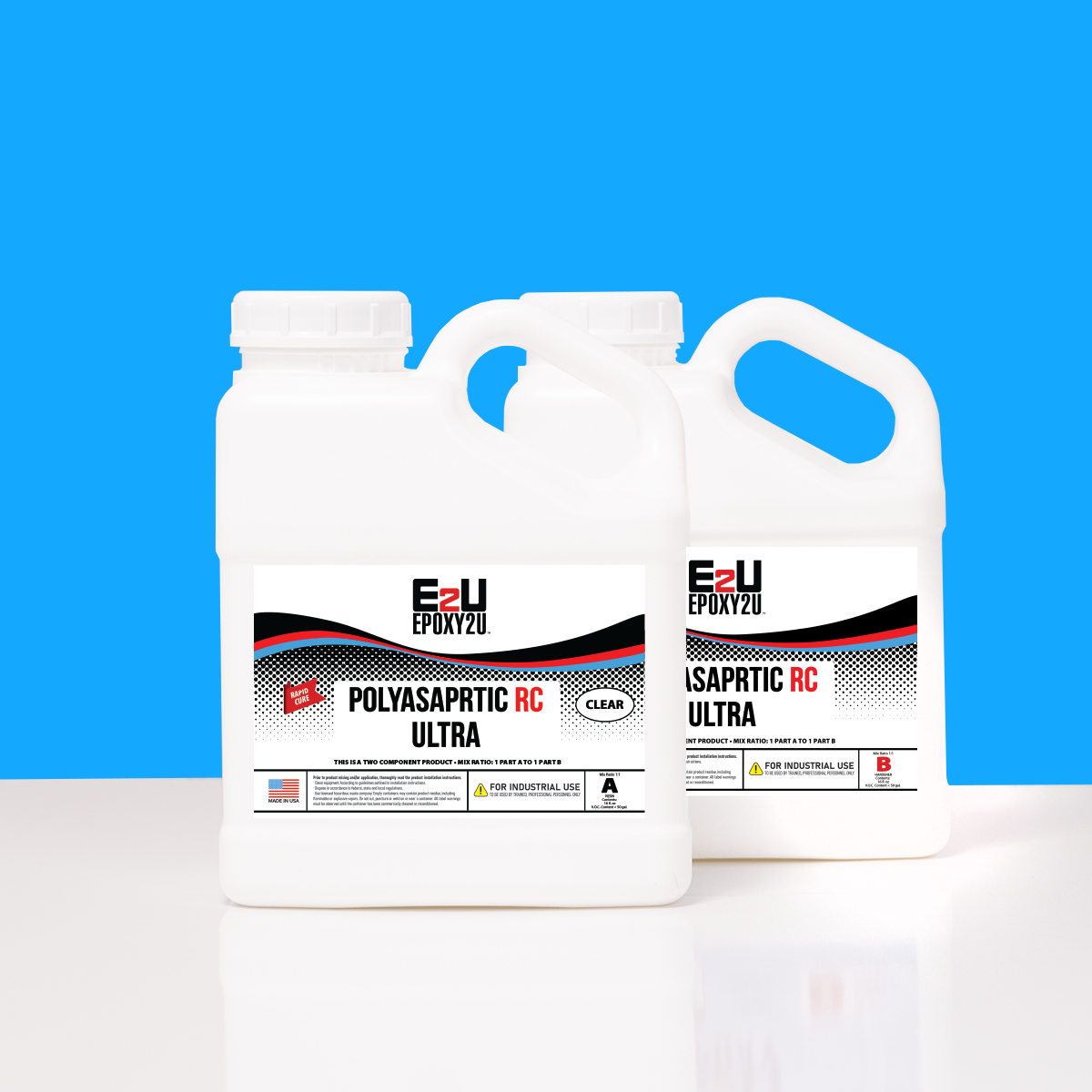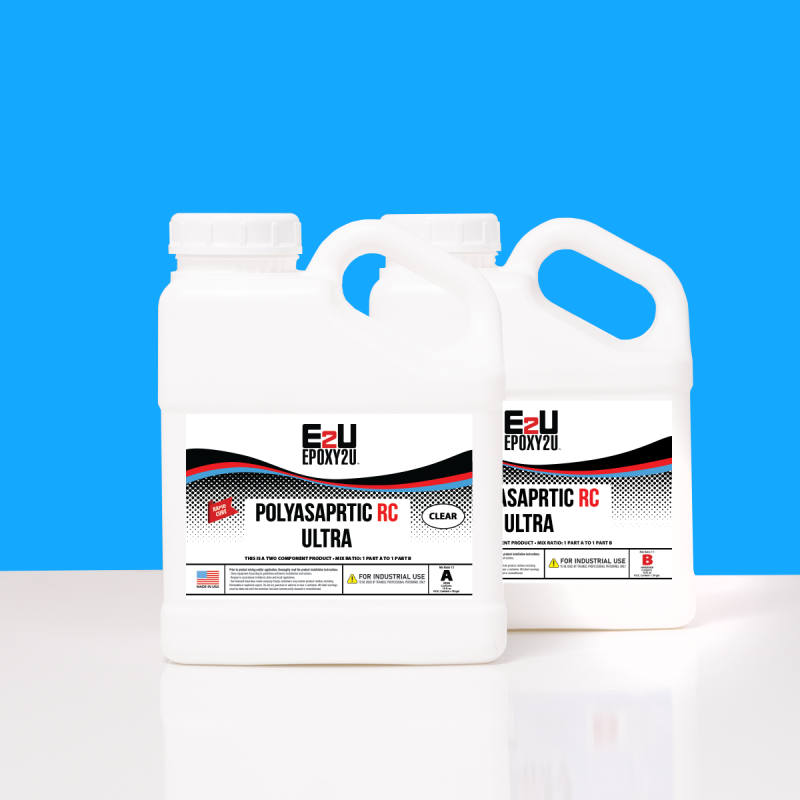 Polyaspartic 85 Ultra RC (Rapid Cure)
$42.81 – $1,468.14
-
E2U Polyaspartic Ultra RC has essentially zero odor and has a much shorter working time than our regular Polyaspartic Ultra. The ideal applications are hospitals, restaurants, kennels, veterinary facilities, health care facilities, and garages etc. It is a two-component, extremely chemical resistant. and non-yellowing aliphatic polyaspartic. It features high gloss, high build, and a cure time of 4 to 6 hours, and generally return to service in 24 hours. It can be installed in extremely high or low temperatures. E2U Polyaspartic Ultra RC is the ideal product when extremely low odor, durability, UV stability and speed is required.
---
---
Coverage:
200 SF/Gal – Standard Coverage rate over flat surfaces
100 – 175 SF/Gal – Over broadcast surfaces – Flake, Quartz, Sand
150 SF/Gal – This is for a very nice glassy – flat type finish.
- Non-yellowing
- Chemical and stain resistant
- Low viscosity
- 4x more abrasion resistant than epoxy
- 1:1 mixing ratio
- Solvent-free with virtually NO odor
- Cures at temperatures above freezing
- High flowability
200 SF/Gal – Standard Coverage rate may leave you w/orange peel